TV AND FILM PRODUCTION
Each production has specific requirements and we assemble and organize production teams according to the specific and individual needs of the film.  International productions are one of our passions. We also like to get involved in project financing, finding subsidies, grants or loans, co-production partners, and searching for the right distribution outlet.
PROGRAM DEVELOPMENT 
I bring over twenty years experience as an award-winning television producer and director and as my career in academic coach to your next media project. I use to invaluable combination of skills, tools and techniques to enhance development, launch and marketing of all varieties of media projects.
WORKSHOPS
A Master's Degree in Executive Coaching and Training gave me an additional set of tools to analyze and satisfy audiences and provided me with academic insights in psychology and behaviorism.  I have developed workshops transferring skills and techniques of the creative TV and Film industry to foster creativity, and commercial development in business corporations.
Documentary on the impact of international aid in Ethiopia – part of television series on Austrian-funded international development projects. Directed by Eva-Maria Berger
Portrait of Woody Allen as he jams with musician from the Vienna Philharmonic Orchestra in New York. Developed, directed and produced by Eva-Maria Berger
Portrait of the world famous jazz musician James Morrison, exploring his passion for music and his life in his hometown Sydney, Australia. Developed and directed by Eva-Maria Berger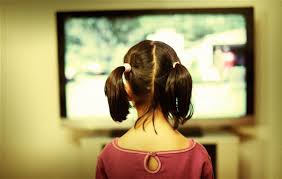 Life is short – we don't even like the thought of that – so why do we enjoy sitting comfortably on the sofa in our living room to watch other peoples' lives and emotions when we could turn to our loved ones and experience the very same sensation more intense right here and now? When TV became popular in the 50′s and technological development was off and running, it seemed like a miracle to watch people at another place. Back then, it wasn't part of our preconditioned thinking that we could watch other places on the globe without actually being there. Imagine discovering a device with such an impact for the fist time – so close to humans (and consumers) lives.  Imagine the amount of possibilities discovering everything we are taking for granted today – commercials, product placements, opinion leading – it was all undiscovered and new to people – business opportunities almost beyond imagination. Besides News and special events, such as the journey to the moon, our smart programming predecessors also decided to tell stories to the people so they didn't have to go to the cinema. Now everyone with a TV was able to watch films right in their own living room. Soon characters were developed for the TV screen and they quickly became members of the family, returning periodically and always behaving as expected. Why, even though we are aware that the stories told are fiction, are we so fond of watching them and not leaving our house and participating in similar events ourselves? Why have we allowed the TV to replace the actions and events...